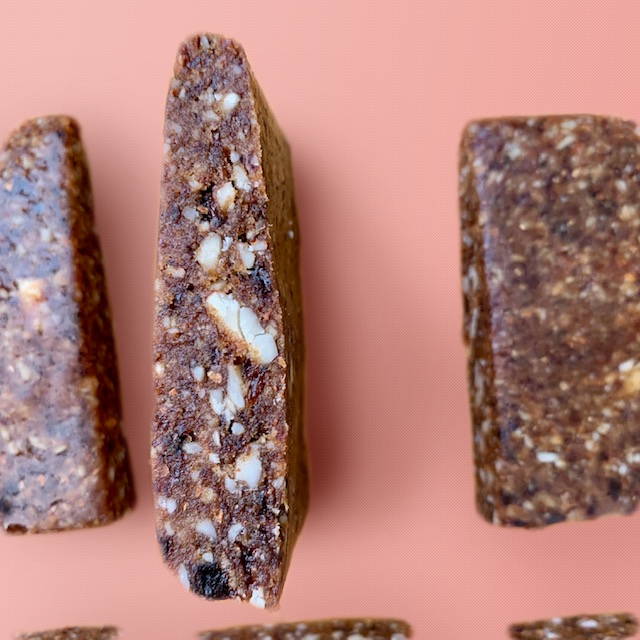 ---
Ingredients:
1 cup dried dates, pitted (4 oz)
1/2 cup seedless raisins
1/2 cup sliced almonds
3 tbsp unsweetened cocoa powder
1/4 tsp ground cinnamon
3/4 tsp pure vanilla extract
1/8 tsp sea salt
Active Prep: 7 minutes
Serves: 6
Serving Size: 1 bar
---
---
Steps:
1. Add all ingredients to food processor. Cover and blend on high speed until a paste forms, about 1 minute.
2.  Transfer mixture to a large piece of parchment paper and cover with a second piece of parchment paper.
3.  Press to form mixture into a 5-inch square.
4.  Freeze just until firm, about 20 minutes. Slice into 6 bars. Keep chilled.