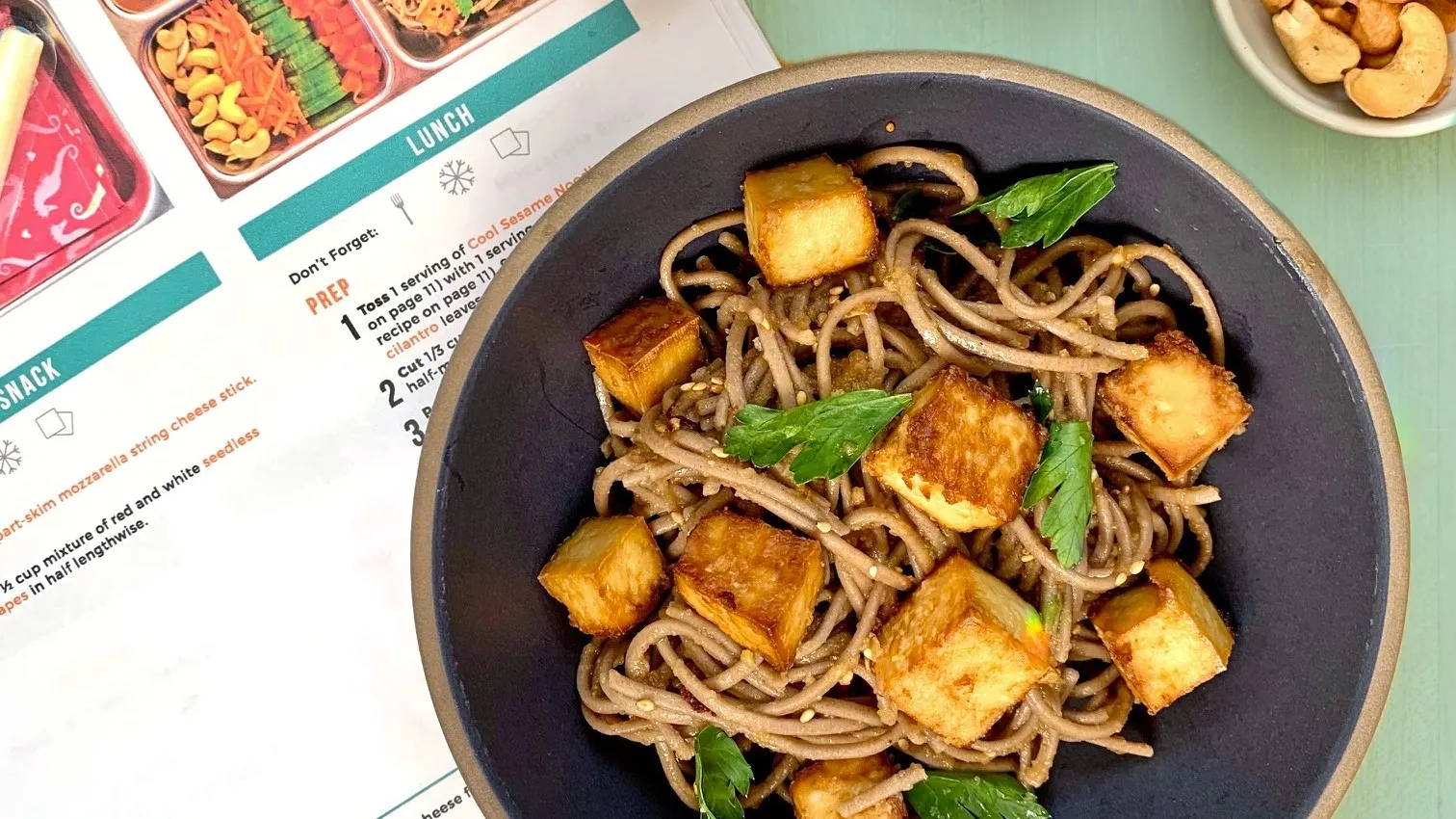 ---
Ingredients:
3 oz dry soba noodles (or whole-wheat linguine)

2 tsp toasted sesame oil

3 tbsp unsweetened applesauce

1½ tbsp naturally-brewed, reduced-sodium soy sauce

1 tbsp rice vinegar
2 servings Baked Tofu Cubes
2 tbsp chopped cilantro
2 tsp sesame seeds
Active Prep: 7 minutes
Serves: 2
Serving Size: ¾ cup
---
---
Steps:
1. Boil noodles according to package directions.
2.  Drain; toss in saucepan with several ice cubes until cooled and ice cubes melt; drain again.
3.  Add noodles to a large bowl.
4.  Add the sesame oil and toss to coat.
5.  Add soy sauce and rice vinegar and toss to coat.
6.  To serve, top with baked tofu cubes, chopped cilantro, and sesame seeds.