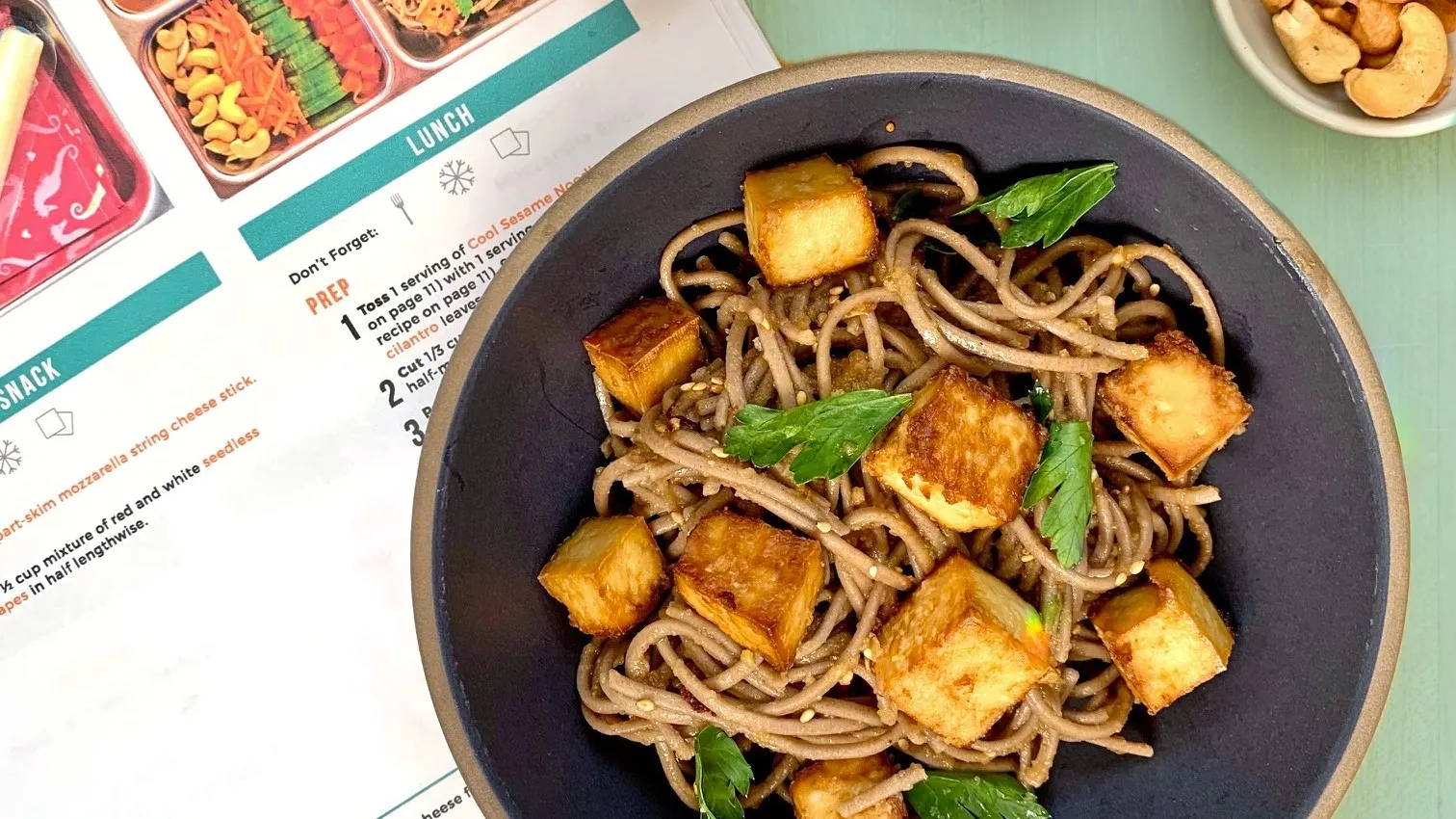 ---
Ingredients:
7 oz drained organic extra-firm tofu
1 tbsp rice vinegar
2 tsp toasted sesame oil
2 tsp naturally brewed, reduced sodium, soy sauce
Active Prep: 7 minutes
Serves: 2
Serving Size: 1/2 cup
---
---
Steps:
1. Preheat oven to 450°F.
2. Line a large rimmed baking sheet with unbleached parchment paper.
3.  Squeeze the tofu of excess liquid, if necessary. Cut the tofu into (¾-inch) cubes.
4. Whisk all remaining ingredients in large bowl. Add tofu cubes and toss by hand to coat.
5. Transfer tofu cubes to baking sheet. Drizzle with remaining sauce from bowl.
6. Roast until tofu is well-browned, about 22 minutes. (No need to stir.)
7. Cool on the pan on a rack. Chill.